ARTISTIC BOOTCAMP SEPTEMBER 2023
"Danseurs Citoyens Sud" orchestrated a socially significant art bootcamp that unfolded from September 11 to 17, 2023, at NO Name Artistic Studio Lab. Central to this immersive experience was the overarching theme of "climate justice," with a particular focus on addressing the environmental challenges faced by marginalized areas. What made this initiative even more powerful was the collaboration with influential organizations such as "Hivos," the "Collective Creative" association, the "Stop Pollution" movement, and the "Observatory for Food Sovereignty and the Environment." This collaborative effort stemmed from a shared conviction in the potent capacity of art to be a force for change, shedding light on the plight of marginalized communities and addressing environmental injustices that are often overlooked.
This opportunity served as a crucible for artistic exploration and expression, encompassing three distinct art disciplines, each led by a prominent figure in their respective fields. Under the expert guidance of Assem Bettouhami, a luminary in the realm of performing arts, participants delved deep into the world of stagecraft, leveraging the power of performance to champion the cause of climate justice. Meanwhile, the realm of photography, facilitated by the accomplished Ahmed Jlassi, provided a lens through which attendees captured the poignant stories and struggles of marginalized communities in the face of environmental adversity. The art of illumination, led by the innovative Aymen Gharbi in the domain of light art, allowed artists to creatively shine a light on the pressing environmental issues affecting regions like Gabes in Tunisia.
The bootcamp was a melting pot of artistic talent, drawing together artists from diverse regions and backgrounds. Together, they embarked on a profound journey to explore and analyze the current environmental landscape in Tunisia, using Gabes as a poignant case study. At its core, the bootcamp was anchored in the impactful "Voices for Just Climate Action" (VCA) program, a program that harnessed the transformative potential of art to raise awareness and advocate for those often marginalized and unheard in discussions surrounding environmental issues.
Check out the Bootcamp's outputs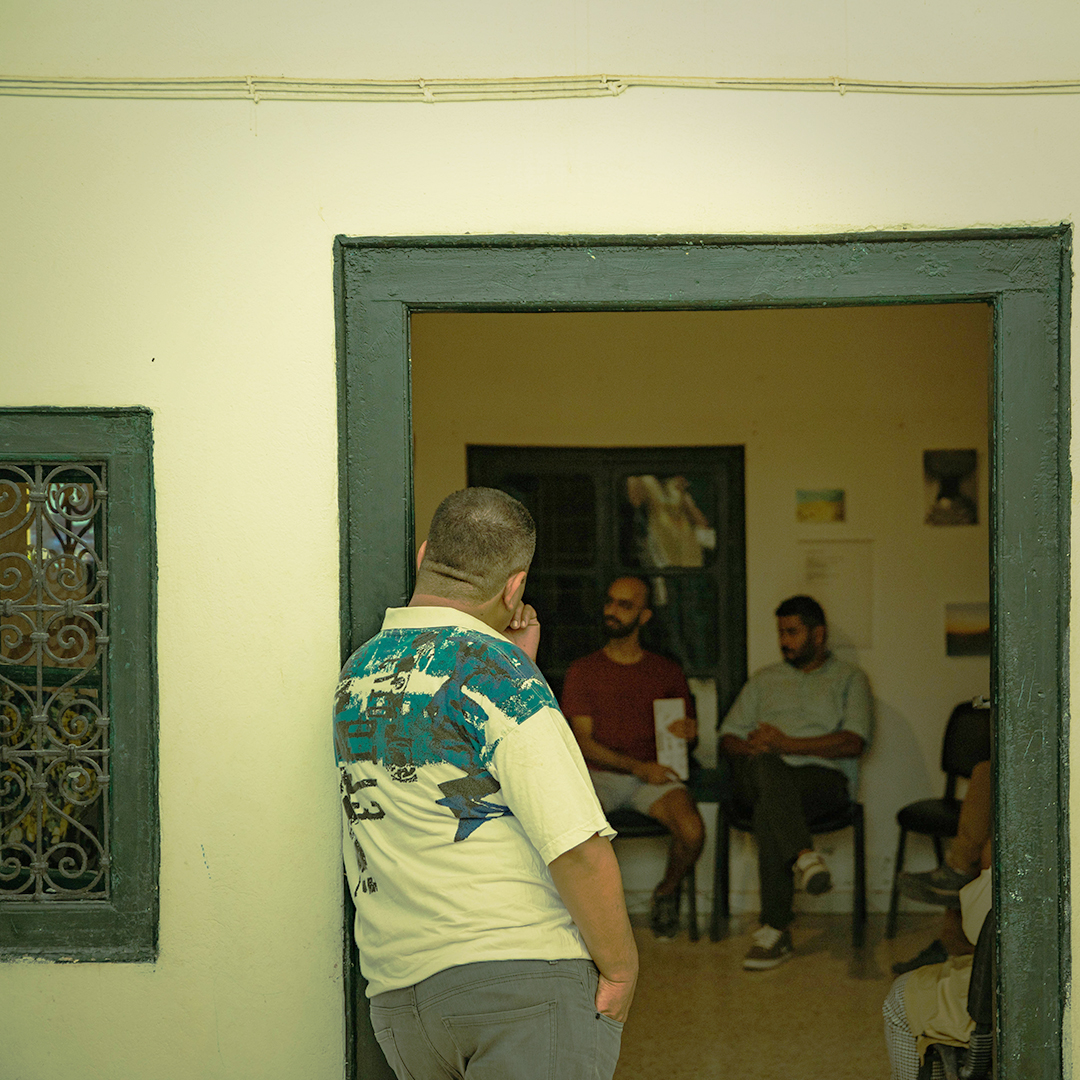 On the 6th of October 2023, an insightful panel discussion […]
Photographs documenting the work process during the bootcamp